唧唧堂:JMR营销学研究2020年10月刊论文摘要10篇
2020年11月23日09时35分内容来源:唧唧堂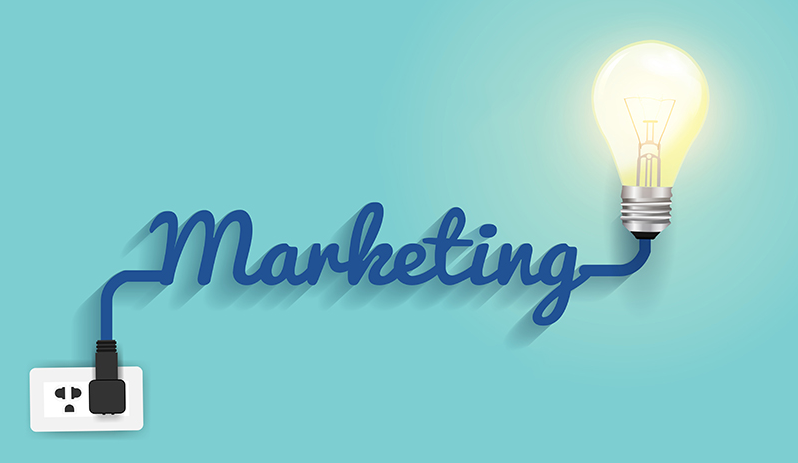 picture from Internet

1. 初值问题修正的状态相关需求估计
作者分析了具有结构状态依赖的品牌选择模型的初始条件偏差。通过蒙特卡洛模拟和对购物面板的实证案例研究的结合,研究表明,即使在相对较长的面板数据集中,错误指定初始条件的流行的、简单的解决方案也可能导致偏差。状态依赖参数中的偏差大小可达2-2.5倍。作者在马尔可夫链蒙特卡洛方法中,提出了一种以初始状态作为辅助变量的初值条件问题的求解方法。该方法假设价格和消费者选择的联合分布是均衡的,这对于实证应用中常用的成熟的消费品包装产品是合理的。在蒙特卡洛仿真中,该方法可以在较短的面板内恢复真实参数值。最后,作者提出了一个诊断工具,使用常见的,有偏的方法来约束状态依赖的值,并构造了一个计算轻型测试的状态依赖。
The authors analyze the initial conditions bias in the estimation of brand choice models with structural state dependence. Using a combination of Monte Carlo simulations and empirical case studies of shopping panels, they show that popular, simple solutions that misspecify the initial conditions are likely to lead to bias even in relatively long panel data sets. The magnitude of the bias in the state dependence parameter can be as large as a factor of 2–2.5. The authors propose a solution to the initial conditions problem that samples the initial states as auxiliary variables in a Markov chain Monte Carlo procedure. The approach assumes that the joint distribution of prices and consumer choices is in equilibrium, which is plausible for the mature consumer packaged goods products commonly used in empirical applications. In Monte Carlo simulations, the approach recovers the true parameter values even in relatively short panels. Finally, the authors propose a diagnostic tool that uses common, biased approaches to bound the values of the state dependence and construct a computationally light test for state dependence.
参考文献:Andrey Simonov, Jean-Pierre H. Dubé, Günter J. Hitsch, Peter E. Rossi. State-dependent demand estimation with initial conditions correction[J]. Journal of Marketing Research, 2020, 57 (5): 789-809. https://doi.org/10.1177/0022243720941529
2. 进入威胁与组织形式选择:零售业特许经营的案例
零售扩张是由多店公司主导的,这些公司经常混合两种组织形式:特许经营和公司拥有的经销店("特许经营决策")。作者研究了进入和扩张的战略考虑是否在零售业的组织形式决策(例如,特许经营)中发挥作用。作者利用1984年至2010年间日本47个地理区域市场的特许经营和公司拥有的全国连锁便利店门店数量和营业收入进行分析。实证分析表明,特许经营文献中忽略的进入和扩张的战略考虑,似乎会影响组织形式决策:当邻近市场竞争对手的进入威胁增加时,企业更依赖公司所拥有的门店进行扩张。作者考察了两种解释:快速部署的便利性和可靠信号。通过对一个简单的进入和特许经营动态模型的数值分析,证实了在新进入威胁增大的情况下,会更加依赖于自有门店的企业扩张。模拟分析表明,对于现任企业来说,特许经营决策在应对不断上升的进入威胁过程中可能是有益的(或有害的),这对企业、消费者和政策制定者具有重要的指导意义。
Retail expansion is led by multistore firms, which often mix two organizational forms: franchised and company-owned outlets ("franchising decisions"). The authors examine whether strategic considerations in entry and expansion play a role in organizational-form decisions (e.g., franchising) in retailing. The authors utilize store count and revenues for franchised and company-owned outlets of nationwide convenience store chains in 47 geographical markets in Japan between 1984 and 2010. The empirical analyses show that strategic considerations in entry and expansion, ignored in the literature on franchising, appear to influence an organizational-form decision: firms rely more on company-owned outlets for expansion when the threat of entry from competitor firms in adjacent markets increases. The authors examine two interpretations: the convenience of quick deployment and a credible signal. Numerical analyses of a simple dynamic model of entry and franchising confirm that company-owned-outlet-based expansion arises under heightened entry threat. The simulation analysis highlights how franchising decisions in response to an elevated threat of entry may be beneficial (or harmful) for an incumbent firm, which yields key implications for firms, consumers, and policy makers.
参考文献:Nishida M, Yang N. Threat of Entry and Organizational-Form Choice: The Case of Franchising in Retailing[J]. Journal of Marketing Research, 2020, 57(5): 810-830. https://doi.org/10.1177/0022243720942753
3. 贝叶斯综合控制方法
作者针对现有的贝叶斯综合控制方法的局限性,提出了一种新的贝叶斯综合控制框架。所提出的贝叶斯综合控制方法没有先验地对参数空间施加任何限制约束。此外,它们以一种直接的方式提供了统计推断,以及一种通过马尔科夫链蒙特卡洛程序处理"大p,小n"和稀疏性问题的自然机制。通过模拟,作者发现对于多种数据生成过程,提出的BSCMs几乎总是比现有的SCMs提供更好的预测精度和参数精度。他们模拟了的BSCMs在2010年华盛顿州对汽水销售征税的现实环境中的应用。在模拟中,从处理后阶段的预测精度来衡量,提出的模型优于现有的模型。作者发现,税收导致零售价格上涨5.7%,销售额下跌5.5%~5.8%。他们还发现,华盛顿的零售商将该税转嫁给了消费者,导致了大约121%的转嫁率。
The authors propose a new Bayesian synthetic control framework to overcome limitations of extant synthetic control methods (SCMs). The proposed Bayesian synthetic control methods (BSCMs) do not impose any restrictive constraints on the parameter space a priori. Moreover, they provide statistical inference in a straightforward manner as well as a natural mechanism to deal with the "large p, small n" and sparsity problems through Markov chain Monte Carlo procedures. Using simulations, the authors find that for a variety of data-generating processes, the proposed BSCMs almost always provide better predictive accuracy and parameter precision than extant SCMs. They demonstrate an application of the proposed BSCMs to a real-world context of a tax imposed on soda sales in Washington state in 2010. As in the simulations, the proposed models outperform extant models, as measured by predictive accuracy in the posttreatment periods. The authors find that the tax led to an increase of 5.7% in retail price and a decrease of 5.5%5.8% in sales. They also find that retailers in Washington overshifted the tax to consumers, leading to a pass-through rate of approximately 121%.
参考文献:Kim S, Lee C, Gupta S. Bayesian synthetic control methods[J]. Journal of Marketing Research, 2020, 57(5): 831–852. https://doi.org/10.1177/0022243720936230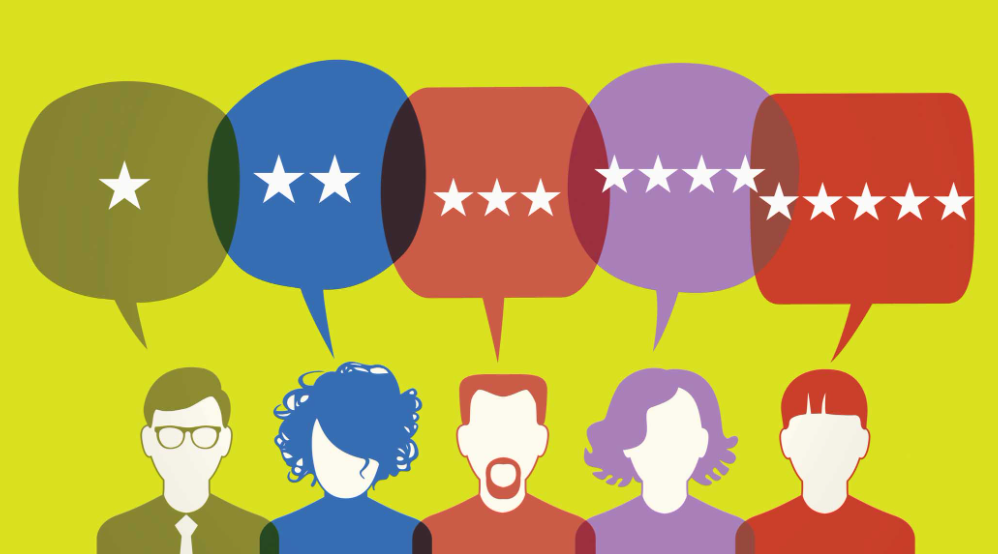 picture from Internet
4. 在线评论的极端性:普遍性、驱动和影响
在这项研究中,作者调查了在线评论分布极性背后的普遍性、稳健性和可能的原因,其中大多数评论在评分表的积极末端,少数评论在中间部分,一些评论在评分表的消极末端。汇总一个在线评论的大型数据集(超过2.8亿条来自于25个在线平台的在线评论),作者发现,在大多数平台上展示的大部分评论呈现出高度的极性,但基于挑剔的消费者在平台上发表评论的程度,平台上评论的极端性也会有所差异。通过使用跨平台和多方法分析,包括二手数据、实验和调查数据,作者从实证的角度上证实了极端性的自我选择,即具有极端性倾向的消费者更倾向于提供评论,这是评论分布极性的一个重要驱动因素。此外,他们描述并论证了极性自我选择和评论分布的极性降低了在线评论的信息量。
In this research, the authors investigate the prevalence, robustness, and possible reasons underlying the polarity of online review distributions, with the majority of the reviews at the positive end of the rating scale, a few reviews in the midrange, and some reviews at the negative end of the scale. Compiling a large data set of online reviews—over 280 million reviews from 25 major online platforms—the authors find that most reviews on most platforms exhibit a high degree of polarity, but the platforms vary in the degree of polarity on the basis of how selective customers are in reviewing products on the platform. Using cross-platform and multimethod analyses, including secondary data, experiments, and survey data, the authors empirically confirm polarity self-selection, described as the higher tendency of consumers with extreme evaluations to provide a review as an important driver of the polarity of review distributions. In addition, they describe and demonstrate that polarity self-selection and the polarity of the review distribution reduce the informativeness of online reviews.
参考文献:Schoenmueller V, Netzer O, Stahl F. The Polarity of Online Reviews: Prevalence, Drivers and Implications[J]. Journal of Marketing Research, 2020, 57(5): 853-877. https://doi.org/10.1177/0022243720941832
5. 位置选择:消费者在预定座位场所的邻近度偏好建模
本文提出了一种测量方法,以确定消费者在消费体验中,如购买预定的演出座位票时,更愿意将自己的座位定在与其他人接近的位置。应用2000多名参与者参与的模拟预订座位分类的位置选择实验数据,该方法揭示了在研究位置选择时对接近他人的偏好进行建模分析的重要性。它还强调了消费者在接近焦点元素(如舞台、屏幕、走道)和其他消费者的偏好上的异质性。因此,事件执行者应该收集购买门票的消费者之外的数据,包括没有购买的消费者。此外,本研究还表明了管理者如何使用拟合的、个体层面的参数和优化模型来做出更有效的座位可用性决策。除了这些对预订座位场所的管理者的建议,本文还对提前销售、空间模型和个人空间的相关研究提供了新的贡献。
This article proposes a measurement approach to determine how consumers prefer to locate themselves in proximity to others during consumption experiences, such as when they purchase reserved seating tickets to a performance. Applied to data from locational choice experiments that simulate reserved seating assortments, administered to more than 2,000 participants, this approach reveals the importance of modeling proximity to others when studying locational choices. It also emphasizes the degree to which consumers are heterogeneous in their preferences for proximity to both focal elements (e.g., stage, screen, aisles) and other consumers. Therefore, event operators should collect data beyond purchase ticket logs and also include consumers who did not purchase. Furthermore, this study illustrates how managers can use fitted, individual-level parameters and an optimization model to make more effective seat-level availability decisions. In addition to these recommendations for managers of reserved seating venues, this article offers novel contributions to research related to advance selling, spatial models, and personal space.
参考文献:Blanchard S J, Dyachenko T L, Kettle K L. Locational Choices: Modeling Consumer Preferences for Proximity to Others in Reserved Seating Venues[J]. Journal of Marketing Research, 2020, 57(5): 878-899. https://doi.org/10.1177/0022243720941525
6. 在线零售平台上的消费者搜索和过滤
本文探讨了消费者在零售平台上的搜索成本和过滤信息如何影响平台、第三方卖家和消费者。作者指出,考虑到平台的推荐费比例,较低的搜索成本可以增加或减少平台的利润。相比之下,如果平台对推荐费进行最优调整,较低的搜索成本将增加平台的利润。随着消费者搜索成本的降低,如果平台的需求弹性显著增加,则平台应降低费用,从而可能形成平台、卖家和消费者三方共赢的局面; 否则,较低的搜索成本将增加平台的最佳费用百分比,从而可能导致更高的均衡零售价格。此外,过滤在平台上的可用性将诱导消费者搜索较少的产品而购买匹配值较高的产品,过滤可以增加或减少均衡零售价格。当过滤仅揭示出产品的少部分的匹配值变化时,将有利于平台、卖家和消费者。本文表明,过滤和降低搜索代价的效果在性质上是不同的。
This article examines how the consumer's search cost and filtering on a retail platform affect the platform, the third-party sellers, and the consumers. The authors show that, given the platform's percentage referral fee, a lower search cost can either increase or decrease the platform's profit. By contrast, if the platform optimally adjusts its referral fee, a lower search cost will increase the platform's profit. As the consumer's search cost decreases, if the platform's demand elasticity increases significantly, the platform should reduce its fee, potentially resulting in an all-win outcome for the platform, the sellers, and the consumers; otherwise, a lower search cost will increase the platform's optimal fee percentage, potentially leading to higher equilibrium retail prices. Furthermore, the availability of filtering on the platform will in expectation induce consumers to search fewer products but buy products with higher match values, and filtering can either increase or decrease equilibrium retail prices. When filtering reveals only a small amount of the products' match-value variations, it will benefit the platform, the sellers, and the consumers. This article shows that the effects of filtering and those of a decrease in search cost are qualitatively different.
参考文献:Jiang B, Zou T. Consumer Search and Filtering on Online Retail Platforms[J]. Journal of Marketing Research, 2020, 57(5): 900–916. https://doi.org/10.1177/0022243720928367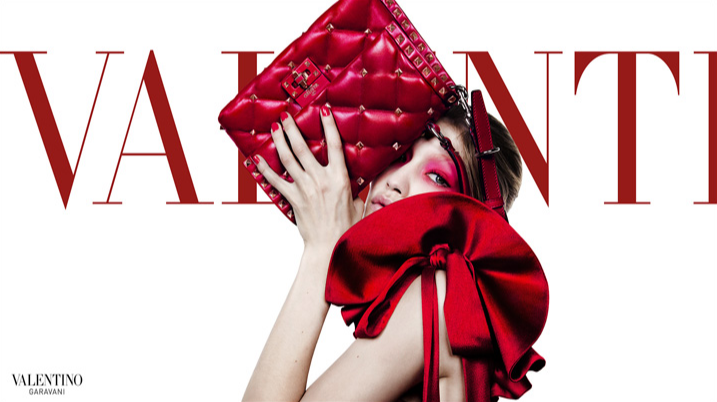 picture from Internet
7. 奢侈品牌的定制:华伦天奴能做到个性化吗?
奢侈品牌已经开始为消费者提供机会,由消费者决定产品的审美元素,如产品的颜色、材质或剪裁,来定制他们独有的产品。市场营销文献中一个稳健的发现是,消费者对定制产品而不是标准产品赋予了更高的价值,因为这些独特的产品更适合并可以体现他们的品味、偏好和身份。然而,这些研究中的大多数产品不属于奢侈品领域。作者论证了消费者的定制偏好在主流品牌和奢侈品牌之间存在差异。在奢侈品领域,消费者会为设计师的专业技能和它所传达的地位支付额外的费用。因此,消费者对自我表达的渴望可能会侵蚀产品的信号价值。通过一系列的四个实验,作者证明了奢侈品牌可以从定制中获益,但他们也可能做得太过了。他们的研究结果表明,与主流品牌相比,品牌经理应该允许消费者对奢侈品品牌做出更少的设计决策,以保留设计师所创造的信号价值。
Luxury brands have started to offer consumers the opportunity to customize their exclusive products by making certain aesthetic decisions, such as the color, fabric, or cut of their products. A robust finding in the marketing literature is that consumers place a greater value on customized than on standard products because these unique products better fit and communicate their tastes, preferences, and identity. However, the majority of focal products in these studies fall outside the luxury segment. The authors demonstrate that consumers' customization preferences differ between mainstream and luxury brands. In the luxury segment, consumers pay a premium for the designer's expertise and the status that it can convey. As such, the consumers' desire for self-expression can potentially erode the product's signaling value. Through a series of four experiments, the authors demonstrate that luxury brands can benefit from customization but they can also take customization too far. Their findings suggest that brand managers should allow consumers to make fewer design decisions for luxury versus mainstream brands to preserve the signal value created by the designer.
参考文献:Moreau C P, Prandelli E, Schreier M, et al. Customization in Luxury Brands: Can Valentino Get Personal?[J]. Journal of Marketing Research, 2020, 57(5): 937-947. https://doi.org/10.1177/0022243720943191
8. 面向未来:员工在服务网站上的数字存在如何影响客户对网站和员工服务质量的看法
面对日益增长的数字化,服务企业如何维持客户忠诚度成为挑战。一种很有前景的方法是利用服务人员在其网站上的数字化呈现。一项大规模的实地研究和几项实验研究表明,服务员工在公司网站上的数字呈现增加了当前的网站服务质量感知,并积极地塑造了与员工对过去服务体验的服务质量感知相关的记忆。这两种效应都间接地提高了客户忠诚度,反过来也提高了财务绩效,并被员工的可接近性和服务公司的客户导向所放大。本文进一步研究了记忆过程的边界条件:服务员工只有对服务质量感知产生了有益的溢出效应,而溢出效应并不能推广到产品质量的评价中。值得注意的是,一个员工的数字化存在,虽然实际上不相关,但增加了客户对服务员工能力和承诺的看法,从而加强而不是损害了服务员工在客户-公司关系中的角色。理论和管理启示加深了对如何通过数字化渠道增加人为接触的理解。
Confronted with increasing digitalization, service firms are challenged to sustain customer loyalty. A promising means to do so is to leverage the digital presence of service employees on their website. A large-scale field study and several experimental studies show that the digital presence of service employees on the firm website increases current website service quality perceptions and positively shapes memories related to employee service quality perceptions from past service encounters. Both effects indirectly increase customer loyalty and, in turn, financial performance, and are amplified by employee accessibility and a service firm's customer orientation. The authors examine further boundary conditions for the memory process: only service employees evoke the beneficial spillover effect to employee service quality perceptions, and the spillover effect does not generalize to evaluations of product quality. Remarkably, an employee's digital presence, although factually unrelated, augments customer perceptions of service employees' competence and commitment and thus strengthens rather than erodes service employees' role in customer–firm relationships. Theoretical and managerial implications deepen the understanding of how to add a human touch to digital channels.
参考文献:Herhausen D, Emrich O, Grewal D, et al. Face forward: How employees' digital presence on service websites affects customer perceptions of website and employee service quality[J]. Journal of Marketing Research, 2020, 57(5): 917–936. https://doi.org/10.1177/0022243720934863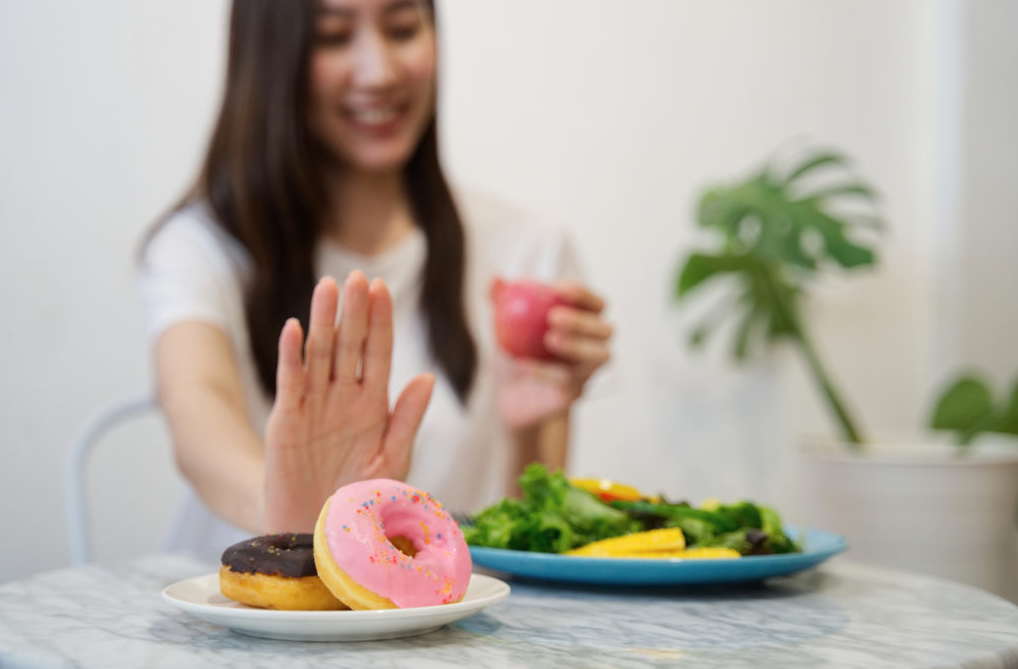 picture from Internet
9. 减少卡路里:有节制和无节制饮食者对低热量密度和少量的偏好
市场上有很多诱人的高热量食品。尽管它们很有吸引力,但消费者往往会转而考虑低卡路里包装的产品(例如,100卡路里的包装食品)。于是问题就出现了:如何预测消费者对不同种类低卡路里食品的偏好呢?作者构建了两种不同的放纵型食物的低卡路里类型:低卡路里密度型(如烤薯片)或小份量型(如小袋薯片)。作者研究了在何种情况下消费者更加偏好不同的低热量类型产品以及可能的原因,明确了饮食限制在其中的关键作用。作者指出,随着饮食限制的提升,相比于小份食品,人们更会提升对于低热量密度食品的偏好。在健康和饱腹感目标上的不同权重有助于解释不同饮食限制下的不同偏好(因为低卡路里密度的食品被认为更健康、更容易饱腹,尽管不如小份量的版本美味)。这个框架为理解减少卡路里的两种不同途径提供了理论价值,为食品营销人员提供了实践价值,为研究食品选择提供了方法论意义。
The marketplace includes many attractive high-calorie indulgent food offerings. Despite their appeal, consumers may often be prompted to consider lower-calorie-package offerings instead (e.g., 100-calorie packs). The question thus arises: What predicts consumers' preferences between different kinds of lower-calorie offerings? The authors conceptualize two different routes to lower-calorie versions of indulgent foods: a lower-caloric-density version (e.g., baked potato chips) or a smaller-portion-size version (e.g., a smaller bag of potato chips). The authors examine how such versions are differentially preferred and why, focusing on the key role of dietary restraint. The authors show that as dietary restraint increases, the preference for a lower-calorie version created via lower caloric density (vs. a smaller portion size) increases. Differential weights placed on health and fullness goals help explain differing preferences across dietary restraint (as the lower-caloric-density version is perceived as healthier and more filling, albeit less tasty, than the smaller-portion-size version). This framework offers theoretical implications for understanding two routes to cutting calories, practical implications for food marketers, and methodological implications for studying food choices.
参考文献:Liu P J, Haws K L. Cutting Calories: The Preference for Lower Caloric Density Versus Smaller Quantities Among Restrained and Unrestrained Eaters[J]. Journal of Marketing Research, 2020, 57(5): 948-965. https://doi.org/10.1177/0022243720949163
10. 当消费规则适得其反: 政治意识形态的作用
作者调查了政治意识形态在消费者对消费法规的反应中的作用。首先,他们通过一个自然实验证明,在新法律颁布禁令后,保守派(而非自由主义者)会增加在行车中使用手机的行为 (研究1)。然后,作者通过三个实验证明,当消费者接触到来自于政府的消费规制时(例如,法律限制消费,由食品和药物管理局设计的警告标签),保守派(相比于自由派)更有可能(1) 在面对法律限制时使用手机(研究2),(2) 购买不健康的食物(研究3),和 (3) 认为抽电子烟更是可接受的(研究4)。当规制的来源是非政府,或者政府的规制被描述为通知(而非警告)时,这个效应消失。这些发现指出了政治意识形态和信息来源在增加人们对消费法规抗拒方面的重要作用,从而降低了政府所采取的公共政策举措的有效性。
The authors investigate the role of political ideology in consumer reactions to consumption regulations. First, they demonstrate via a natural experiment that conservatives (but not liberals) increase usage of mobile phones in cars after a law was enacted prohibiting that activity (Study 1). Then, through three lab experiments the authors illustrate that after consumers are exposed to consumption regulations from the government (e.g., laws that restrict consumption, warning labels designed by the Food and Drug Administration), conservatives (vs. liberals) are more likely to (1) use phones when restricted (Study 2), (2) purchase unhealthy foods (Study 3), and (3) view smoking e-cigarettes more favorably (Study 4). No such effects are observed when a nongovernment source is used, or when the message from the government is framed as a notification (vs. warning). These findings point to the important roles of political ideology and the message source in increasing reactance to consumption regulations, thereby mitigating the effectiveness of public policy initiatives undertaken by the government.
参考文献:Irmak C, Murdock M R, Kanuri V K. When Consumption Regulations Backfire: The Role of Political Ideology[J]. Journal of Marketing Research, 2020, 57(5): 966-984. https://doi.org/10.1177/0022243720919709
解析作者:Cassie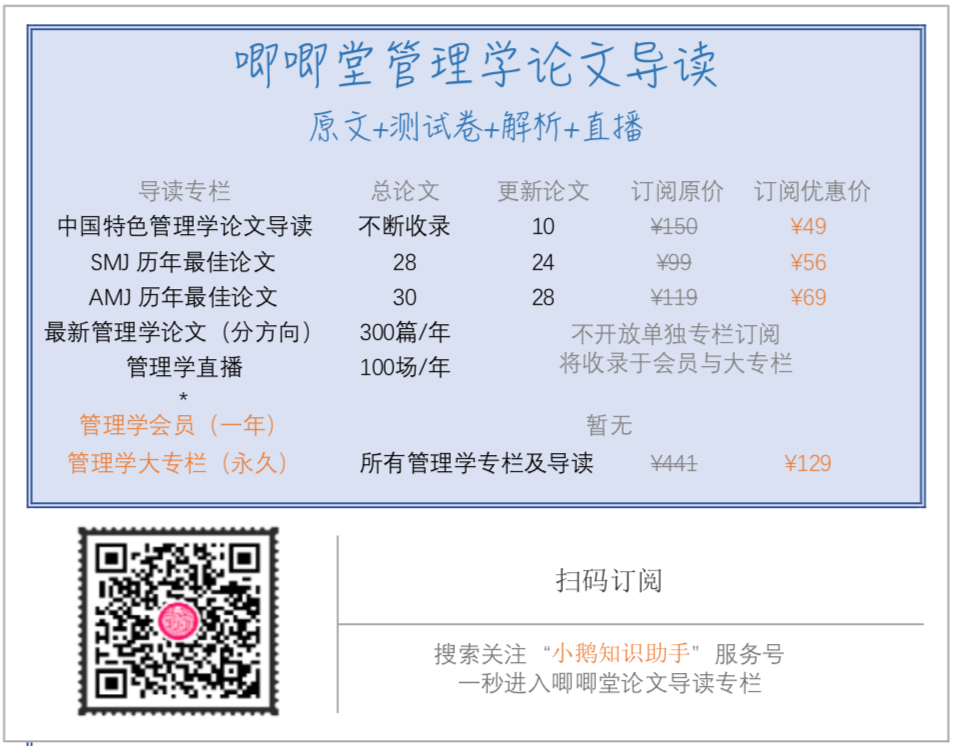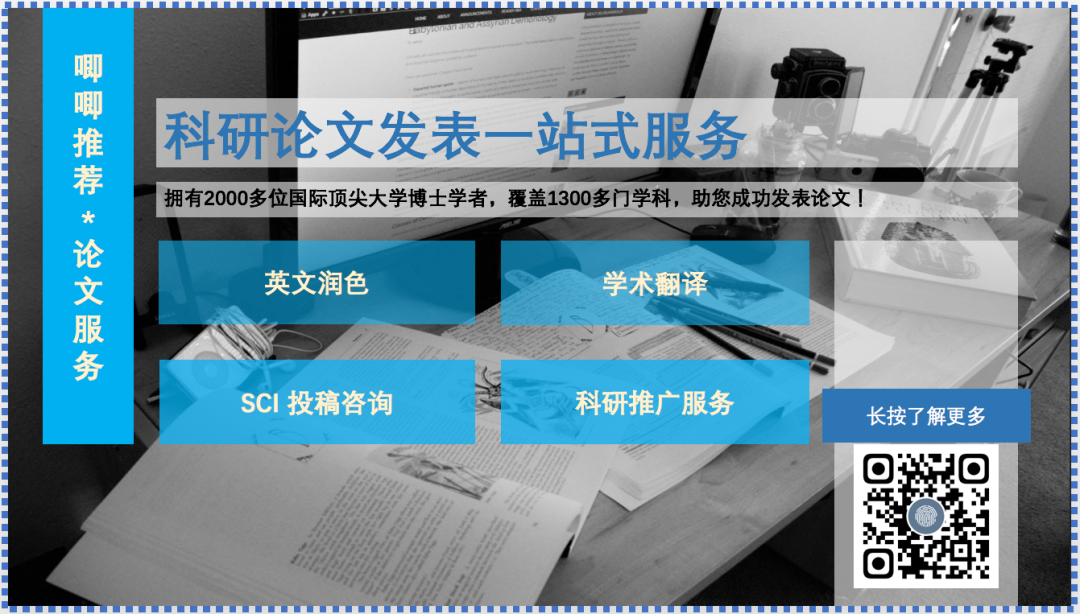 唧唧堂介绍:每日推送各学科最新最热研究介绍论文解读, 微信搜索唧唧堂添加关注.
内容转载自唧唧堂 版权归其所有

精品微信公众号随机推荐